Wardrobe Malfunction Forces Cardi B to Pause New Zealand Show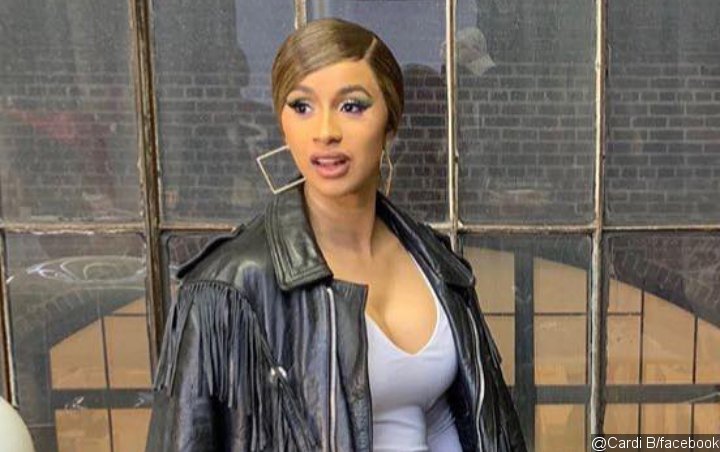 After getting her skimpy pants stuck in her bum, the Grammy-nominated femcee halts her headlining set to adjust her outfit.
AceShowbiz – Suffering wardrobe malfunction while performing onstage is not something uncommon for musicians. While some do not even bother or simply handle it on the stage, Cardi B went all the way to halt concert in New Zealand on January 2 so that she could fix the fashion mishap.
The female emcee was headlining the Bay Dreams Festival when the incident happened, going on a massive twerking spree while belting out some of her hit songs. It appeared that the twerking sessions got her skimpy pants stuck in her bum, prompting her to pause her headlining set to adjust her outfit. "Anyways y'all I need a little break. I'll be right back. I've gotta take this wedgie out of my a**," she told the crowd before rushing off stage.
Not wanting to make the crowd wait too long, Cardi came right back and finished up her 30-minute set as if nothing happened.
Following her performance, the "Bartier Cardi" rapper took to Instagram to share a slew of videos from her set. One of them showed her delivering a rendition of her Kehlani-assisted single "The Ring", leading the crowd to sing along. "TAURANGA NEW ZEALAND WAS AMAZING sooo much fun ! AUCKLAND YOUR NEXT !!!" she captioned the post.
In related music news, Cardi recently confirmed that she would be releasing her sophomore album this year. "Hopefully I can get my album done around the same time that 'Invasion of Privacy' came out," she said during an Instagram Live. "I don't know how possible that's gonna to be because I feel like I'm gonna be extremely, extremely busy."
In addition to the new album, the "Bodak Yellow" hitmaker reportedly will unveil a deluxe version of her Grammy-nominated debut album "Invasion of Privacy".