Trump approves emergency declaration for California as wildfires rage across state
President Trump on Friday approved California's request for an emergency declaration, ordering federal assistance to help local responders in the midst of at least three major wildfires across the state.
The Department of Homeland Security and the Federal Emergency Management Agency (FEMA) will now able to coordinate disaster relief efforts with state officials, the Los Angeles Times reported.
"This action will help alleviate the hardship and suffering that the emergency may inflict on the local population," a White House release said.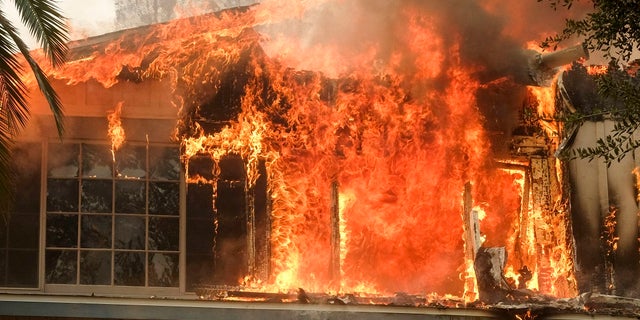 The help will attempt to "avert the threat of a catastrophe" across six California counties — Los Angeles, Riverside, San Diego, Santa Barbara, Ventura and Butte.
FEMA installed Mark Armstrong as the coordinator for federal assistance for the fires.
The announcement came as Trump arrived in Paris for events marking the 100th anniversary of the armistice that ended World War I.
Fierce wildfires have raged throughout the state this week. The Camp Fire in Northern California incinerated the town of Paradise, about 180 miles northeast of San Francisco. As of Friday night, the blaze had killed nine people and destroyed more than 6,700 structures.
In the southern part of the state, Santa Ana winds were fanning two major wildfires.
The Woolsey Fire had grown to more than 35,000 acres and at least 75,000 homes were under evacuation orders, including the entire city of Malibu, which is home to some of Hollywood's biggest stars.
The Hill Fire began Thursday and was burning near the site of a mass shooting in Thousand Oaks this week.
In total, around 250,000 people in Southern California were forced from their homes.