Tom Cruise Films Another Death-Defying Jump on 'Mission: Impossible
Five months before the movie release, isn't done filming "". The 55-year-old actor was spotted filming another death-defying stunt on the set in London on Sunday, February 11.
In several pictures taken from the set, the Hollywood hunk was seen standing on the top of Tate Modern chimney tower with a harness attached to his back. He stared at a military helicopter flying near the building as it appeared that he was ready to jump onto the helicopter.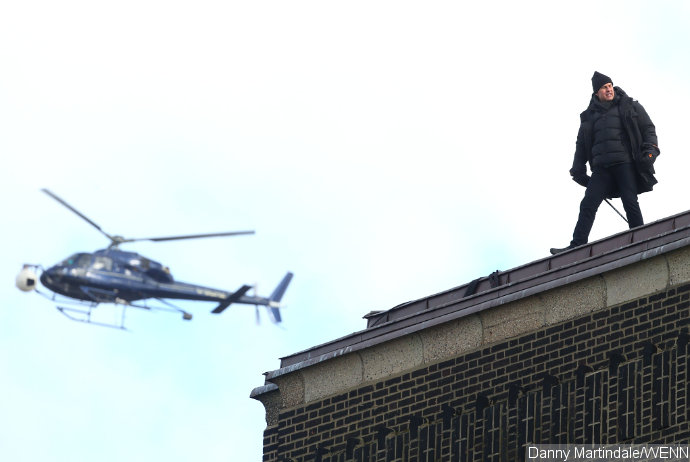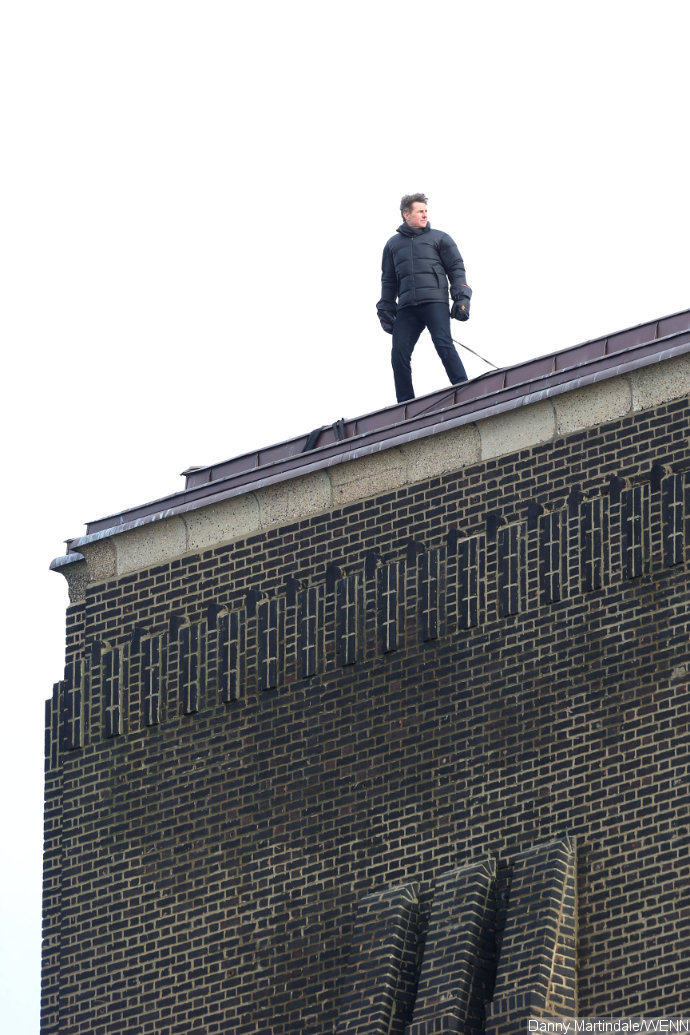 On the day before, he was spotted running down a busy street with an intense look on his face. Wearing a dark T-shirt with matching jacket and pants, he dashed through the passersby. In between takes for the said scene, he bundled up in a quilted jacket and scarf as he chatted with the film crew.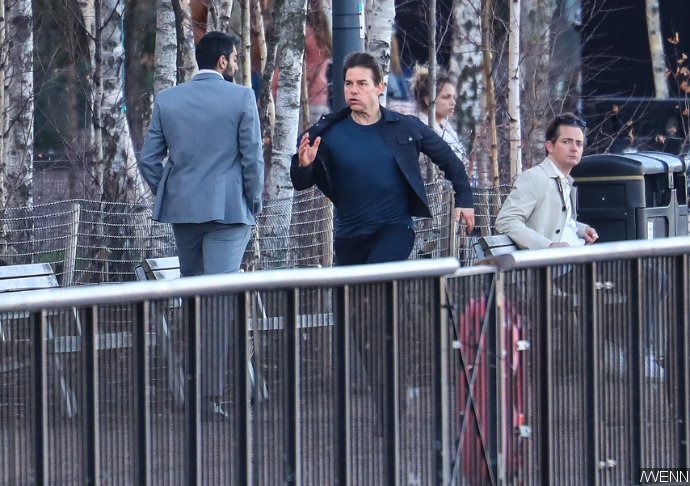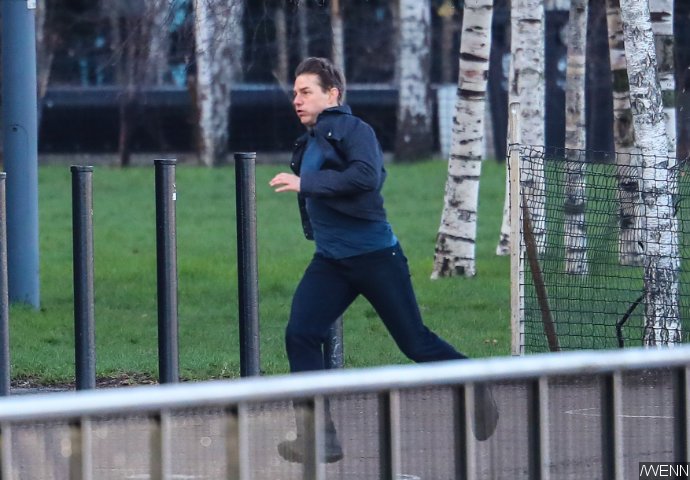 On Wednesday, the Ethan Hunt depicter filmed another high-octane scene at St. Paul's Cathedral. Propelled by a harness, he was pictured running a leap off the roof before sailing through the air dangling on the helicopter.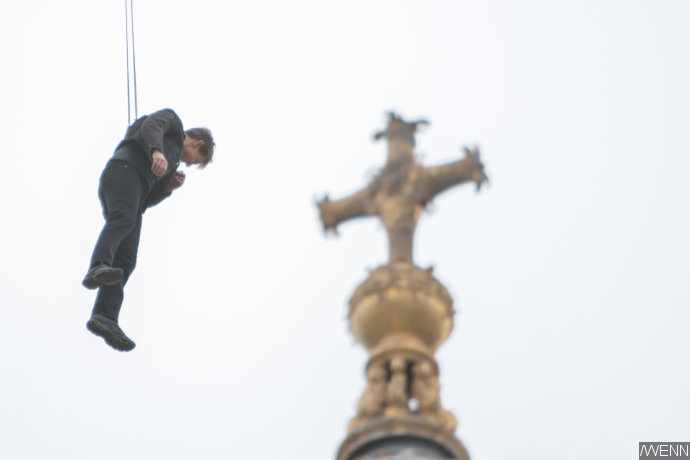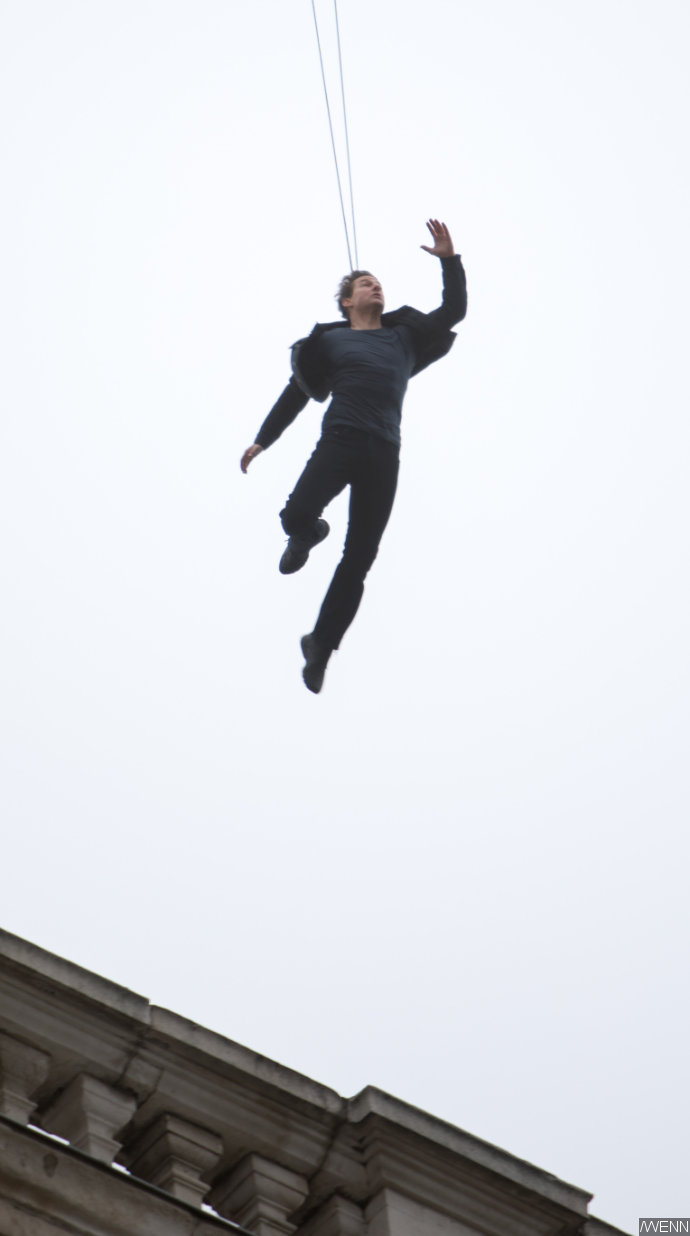 Filming was put on hold for seven weeks following in August last year. He was to film more action scenes for the film in October, but it was because Cruise's ankle had not healed properly. The production eventually earlier this month.
Cruise brought when he and co-stars , and recently appeared on "The Graham Norton Show" as guests. The actor was doing a stunt which required him to leap from one building to another. He said that hitting the wall was part of the stunt. "I was going to run across, and hit the side of the wall and pull myself over. That wasn't the mistake," he explained.
Asked if his injury was fully healed, Cruise said, "It's still broken but I'm doing well. It's not fully healed but we are shooting and we have a release date so I just have to keep going." He added, "I spent eight to 10 hours a day, seven days a week in rehab because we still have some major stunts to do."
The sixth installment of the action film franchise is set to be released on July 27. Plot details are still kept under wraps. Christopher McQuarrie served behind the lens.