Teresa Giudice Shockingly Reveals She Had Boob Job Amid Joe Deportation Crisis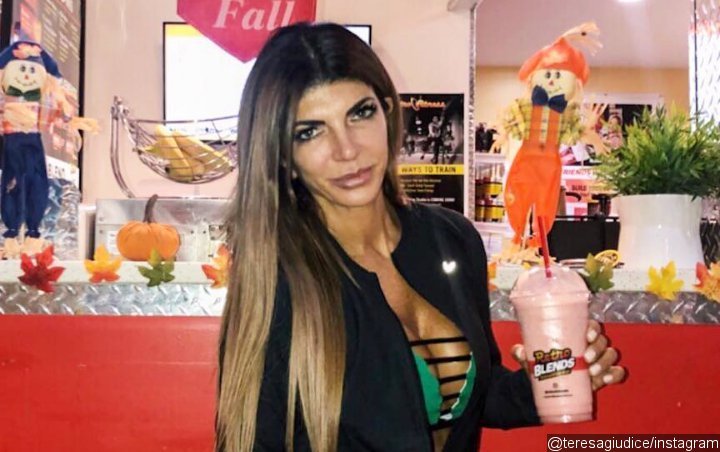 The 'Real Housewives of New Jersey' star tells the crowd at the New Jersey Ultimate Women's Expo that she got new breast implants despite her father's hospitalization and her husband's deportation order.
AceShowbiz –
Teresa Giudice isn't removing her beauty from her priority list despite her father's recent health scare and her husband Joe's deportation order. The reality TV star revealed that she recently went under the knife to enhance her boobs.
The 46-year-old shocked her fans at the New Jersey Ultimate Women's Expo with the plastic surgery confession on Sunday, October 28, Radar Online reports. The star of "The Real Housewives of New Jersey", who recently joined a bodybuilding contest, told the crowd that she enjoys staying fit. "I love it," she said, before adding, "As a matter of fact, I just got my breasts redone. Remember Season 1 [of 'RHONJ'] when I had my breasts done? So I just changed out my implants and the doctor is here, his name is Dr. [Barry] DiBernardo."
');(playerPro=window.playerPro||[]).push(i);})();
Teresa hadn't "worked out in four or five weeks" since getting the new implants, but she just started exercising again "this past week." She went on sharing that her surgeon, dr. DiBernardo, "told me I couldn't work out for four weeks. So I'm jones-ing so bad because I really want to get back into it and start feeling like – I don't feel right." She added, "When I work out and I eat right, it's like it's amazing how good you feel."
Teresa revealed her new boob job after her father Giacinto was sent to the hospital on Friday due to serious health crisis. Giving an update on her father's condition, the mother of four said at the expo, "He has pneumonia but thank God we caught it in time, and he's recovering. He had a really bad nose bleed and it wouldn't stop. So I had to rush him to the hospital right away."
Teresa and her family are also dealing with the fact that her husband Joe is facing deportation following his prison stint for bankruptcy fraud. An immigration judge ruled on October 10 that Joe was ordered to be deported to his native Italy after completing his prison stint. He has until November 9 to file an appeal.
Teresa recently told Entertainment Tonight on how they're dealing with this situation, "I just take it day by day." She also promised, "We're going to fight this."