Taeyang and Min Hyo Rin's Wedding Photos Released
Taeyang and Min Hyo Rin are officially man and wife. The couple tied the knot on Saturday, February 3 at a church in the Gyeonggi Province of Seoul. A day after their nuptials, their agencies released pictures of the newlyweds at their wedding after-party.
The Big Bang member looked sharp in a classic black-and-white tuxedo with a bow tie, while the bride looked lovely in a strapless white gown with flower petal details on the frock. Wearing a tiara and a long veil, the 32-year-old actress held a bouquet of flowers.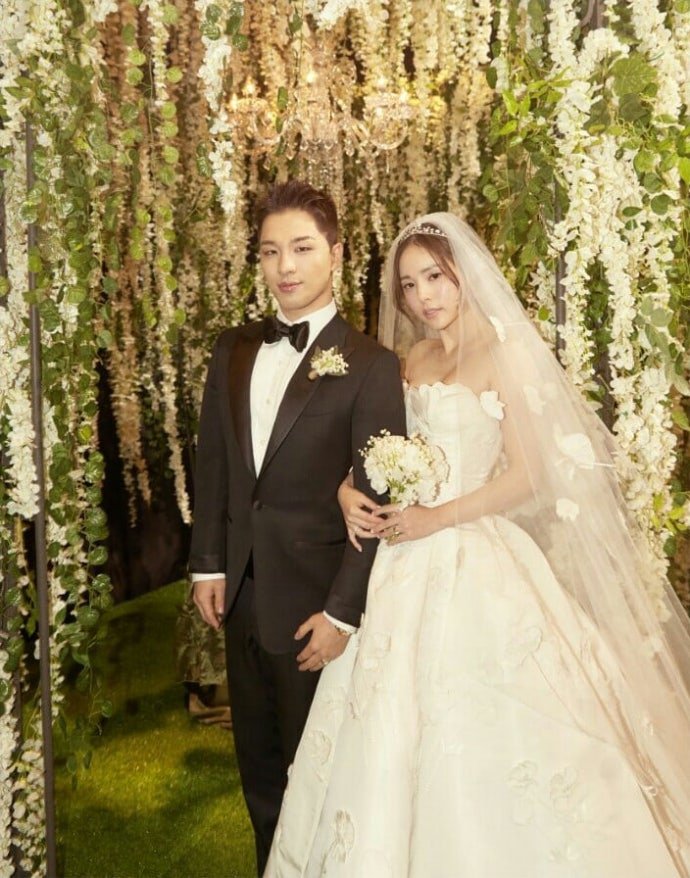 "Taeyang and Min Hyo Rin's wedding and after-party ended well with the blessings of many. Thank you once again for congratulating their marriage," their agencies said in a statement.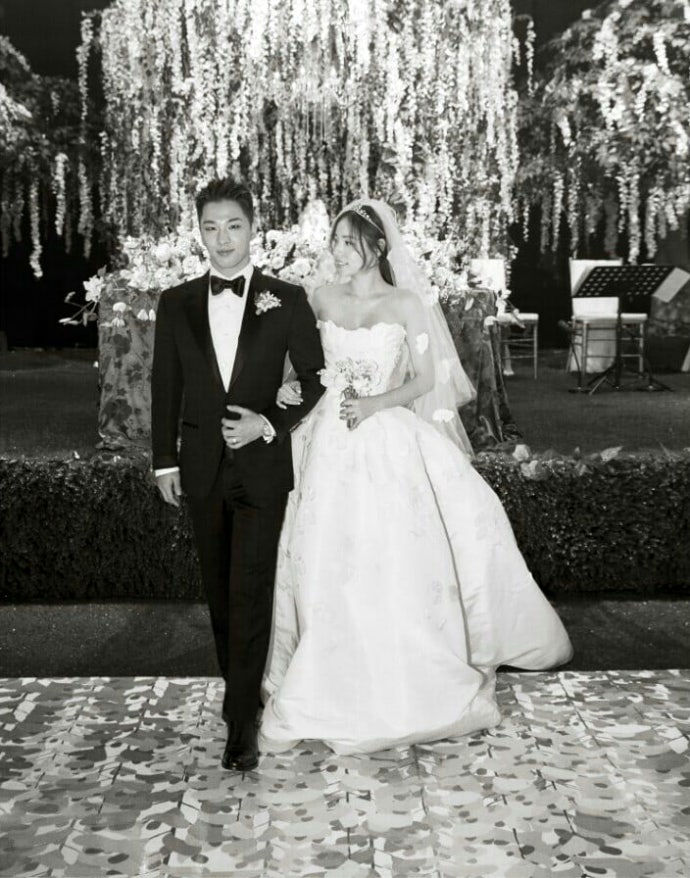 Taeyang's agency YG Entertainment also shared details of the couple's wedding. "We'd like to thank everyone congratulating Taeyang and Min Hyo Rin on their marriage. The wedding ceremony that took place today on Feburary 3 went very well thanks to the love and attention they received," they said.
The company went on sharing, "The private ceremony was held at a church for family, friends, and colleagues at 3 P.M. and lasted about an hour. It was officiated by actor Ki Tae Young, and Zion T sang the congratulatory song. The wedding after-party held at Paradise City will be hosted by fellow Big Bang member Daesung, and the congratulatory songs will be by and Seungri. We thank you once again for the limited press, and we hope that you'll continue to watch over them warmly. They'll repay all the love by living a happy life. Please give them a lot of support on their new beginning. Thank you."
Many stars, including YG Entertainment artists like CL, Sandara Park, BLACKPINK, Winner, Tablo and Sean, were seen attending the wedding. Tablo came with his wife, actress Kang Hye Jung, and their daughter Haru. Sean also brought his wife Jung Hye Young.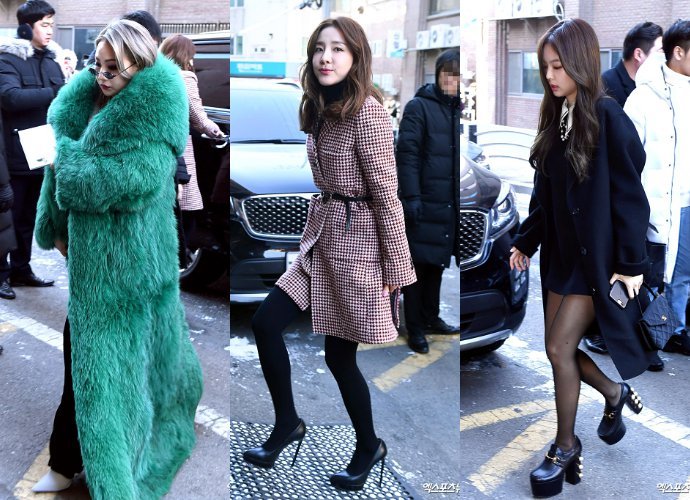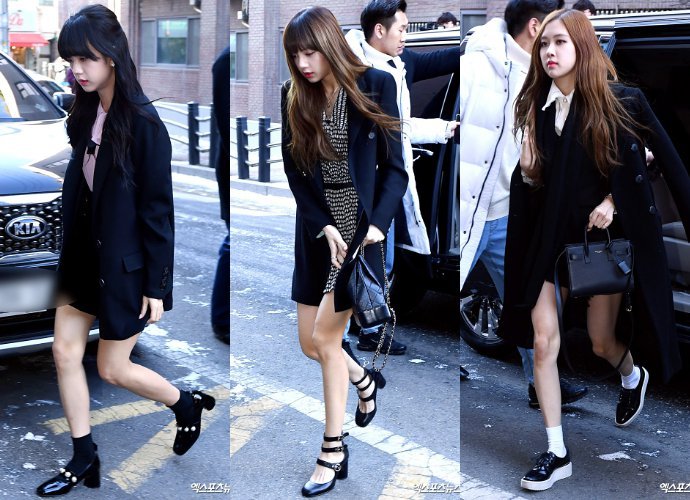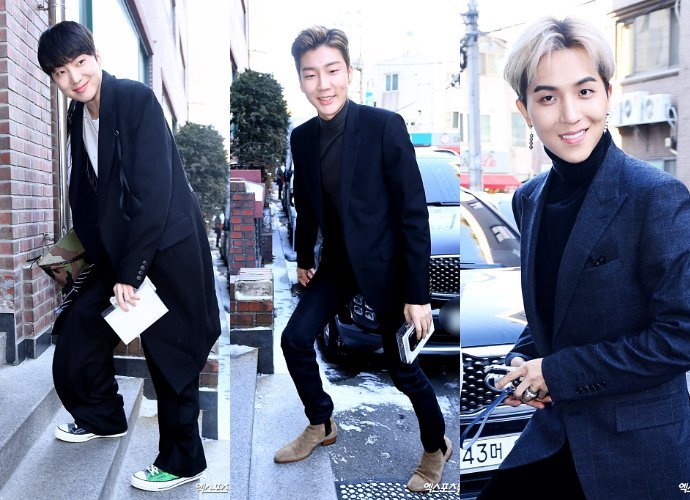 CL, who looked stylish in a long green coat, unfortunately had a little accident when she entered the venue. The singer, who arrived with fellow former member Sandara, took a tumble as she climbed the stairs. She quickly got back on her feet and walked into the building.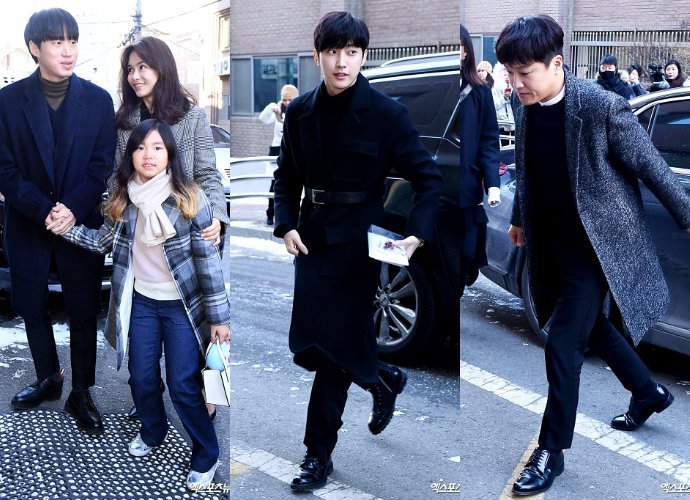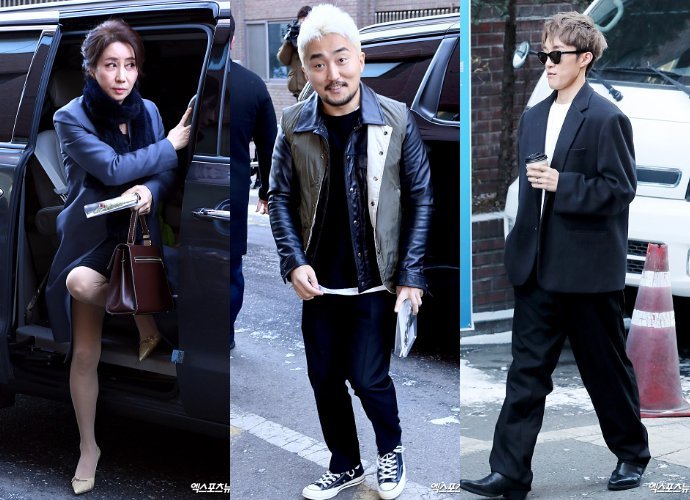 Other actors seen among the guests were Cha Tae Hyun, Kang Sora, Lee Shi Un, Ra Mi Ran, Song Ok Sook. Ki Tae Young, who officiated the wedding, came with his wife, former-idol-turned-actress Eugene. Meanwhile, Seungri took to Instagram to share a photo of Big Bang's members' mothers at the wedding. "Big Bang Mom ver. Mothers, always stay healthy," he captioned it.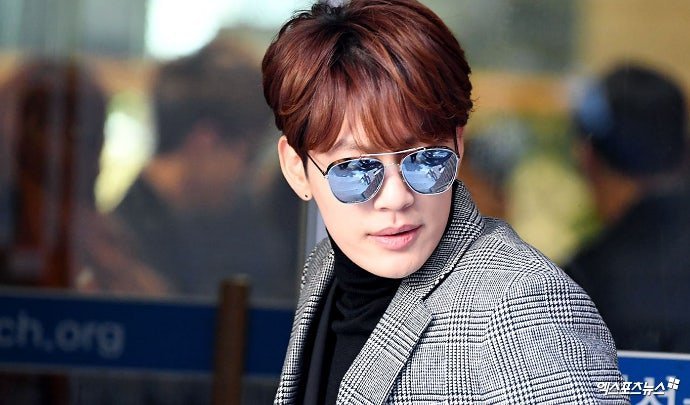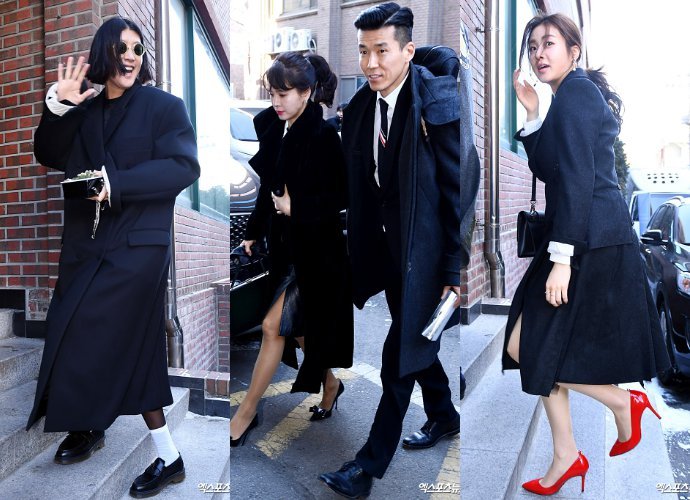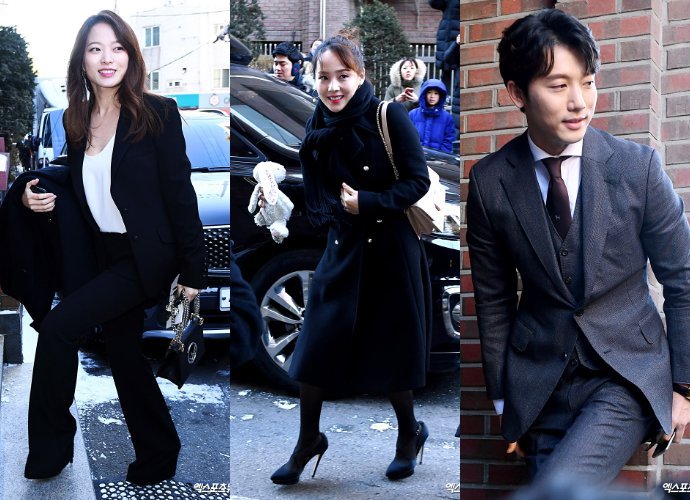 Taeyang also shared a video from his wedding after-party. The groom had a lot of fun as he had a dance battle with comedian Jo Se Ho, while his bride cheered on him. "Last nights was [fire emoji]," he captioned it.
The after-party was designed by Youngsong Martin, who created the forest wedding in "" movie.