Stormzy's 'Blinded by Your Grace' Helps Archbishop of Canterbury Calm Nerves Ahead of Royal Wedding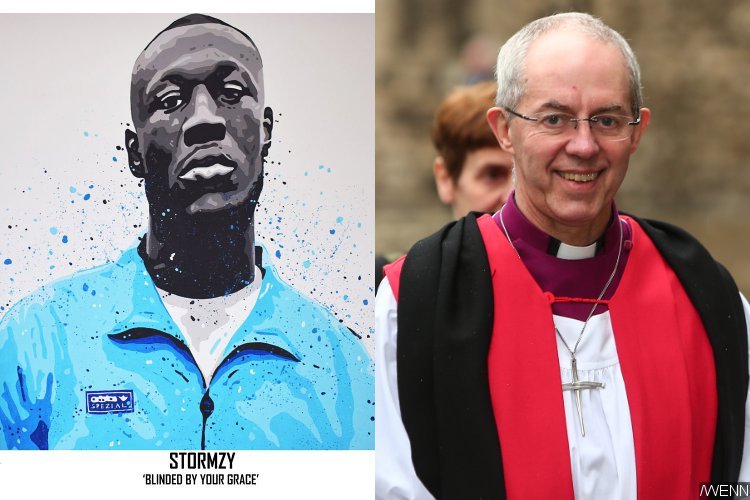 Justin Welby admits that he feels calmer after listening to the lyrics, 'I stay prayed up and get the job done.'
AceShowbiz –
Britain's Archbishop of Canterbury is inspired by lyrics from rapper Stormzy's song "Blinded By Your Grace" as he battles nerves ahead of officiating Prince Harry's wedding to Meghan Markle. Justin Welby, who is currently serving as the religious leader, admits he typically feels "nervous" before overseeing any nuptials, but with millions of viewers tuning in worldwide to witness the royal ceremony at St. George's Chapel at Windsor Castle on 19 May, the stakes are higher than ever.
"I've made a couple of cack-handed (clumsy) mistakes over the last couple of weddings I've been involved in," Welby told the BBC as he recalled dropping a ring and mixing up the wedding vows. "I'm thinking this is probably not a good moment to make it a hat-trick." He also revealed he will have an unlikely tune in his head on the big day, Stormzy's 2017 track "Blinded By Your Grace".
"There's a line in that, 'I stay prayed up and get the job done', I think that sort of sums it up," he said. Welby has already been able to spend a little time with the bride and groom-to-be, as he helped to baptise Meghan in a secret service at St. James' Palace in London in March.
Royal rules dictated that the former actress, who was raised as a Protestant, had to undergo the special ceremony in the Anglican Church before exchanging vows with Prince Harry.