Quentin Tarantino' Director Grateful for Being Able to Reclaim Rights to Documentary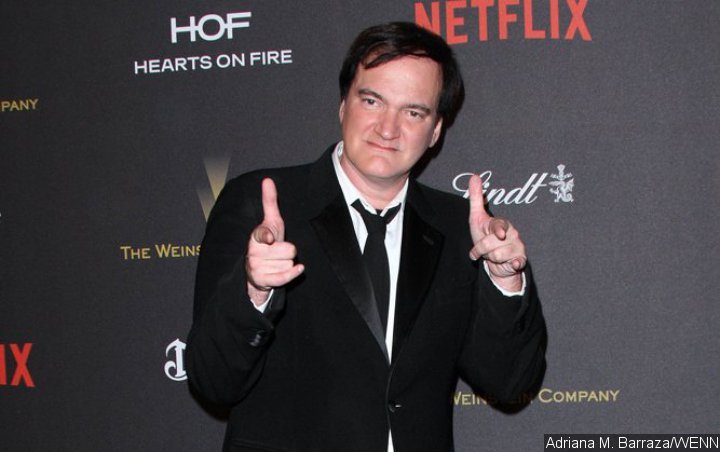 Finally able to complete the project 'free from Harvey Weinstein', Tara Wood is eyeing to find new distribution partner in time for the July release of Quentin's 'Once Upon a Time in Hollywood'.
AceShowbiz –
Director Tara Wood has reclaimed the rights to an authorised Quentin Tarantino documentary from bosses at The Weinstein Company.
The filmmaker urged the producers of "21 Years: Quentin Tarantino" to let her have the project following the Harvey Weinstein scandal, which brought his company to its knees in late 2017, but they refused.
"TWC should respectfully release us from our deal," Wood said in a statement at the time, "To allow the project to be handled with the care and consideration it, Mr. Tarantino, and all the participants deserve."
Wood embarked on a legal battle and has now secured the right to her follow-up to 2014's well-received "21 Years: Richard Linklater".
"We are thrilled, and eager to conduct our final interviews and complete the documentary, free from Harvey Weinstein and his complicit cohorts," she tells WENN. "We look forward to finding a new distribution partner, timed with the July, 2019 release of Quentin's next film, 'Once Upon a Time in Hollywood'."
"This project has always been in honour of Mr. Tarantino's career, and, as a woman, creator and protector of that vision, I am grateful to have it back in caring, respectful hands."
Tarantino, whose films have always been produced by Weinstein, has also distanced himself from movie mogul's sex harassment and abuse scandal by choosing to partner with Sony Pictures bosses for his new release.
Last year (18), the director filed legal papers claiming he was owed more than $4 million (£3.1 million) in royalties from The Weinstein Company.