'Prodigal Son' Is Among New Series, 'The Masked Singer' Returns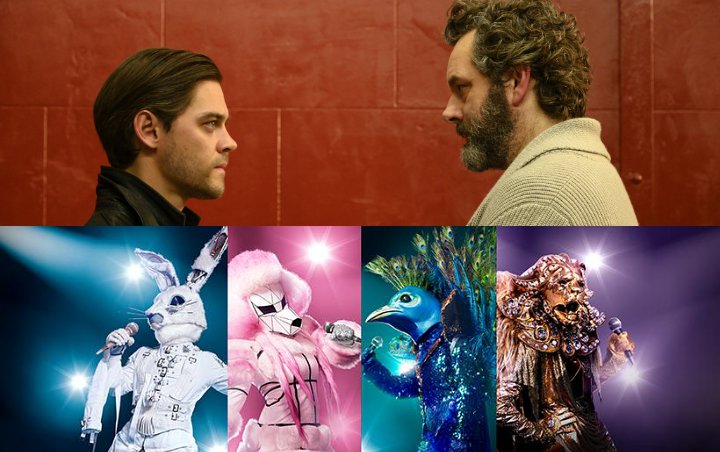 Starring Kristen Wiig among others, upcoming new comedy 'Bless the Harts' is among the Sunday nights lineup alongside 'The Simpsons', 'Bob's Burgers' and 'Family Guy'.
AceShowbiz – FOX has revealed its lineup for upcoming 2019-2020 Fall TV schedule. Announced on Monday, May 13, the schedule features the new FOX after Disney acquired 21st Century Fox. The fall lineup doesn't have major surprises, though some series are moved to a new night in addition to debuts of several new shows.
"Today marks a new beginning for Fox Entertainment. So it is with a start-up mindset and, upon an incredible foundation of assets, that we deliver our first slate of new comedies, dramas and unscripted series," new Fox Entertainment CEO Charlie Collier said in a statement. "Alongside top creators and talent, and through innovative partnerships across the industry, we are redefining what it means to be an entertainment company, and what it means to be Fox, for 2019 and beyond."
Monday nights open with Ryan Murphy's "9-1-1", which is used to launch new series "Prodigal Son" that airs subsequently at 9 P.M. Tuesdays' lineup includes "The Resident" and the sixth and final season of "Empire". It was previously reported that the network had no plan on bringing back Jussie Smollett for the new season.
"The Masked Singer" is set to return on Wednesdays at 8 P.M. Following it up is a new series "Not Just Me". Also debuting this fall is "Bless the Harts". The upcoming comedy, which stars Kristen Wiig and Maya Rudolph among others, will be airing on Sundays at 8.30 P.M.
It's being sandwiched by "The Simpsons" and "Bob's Burgers", which take over the 8 P.M. and 9 P.M. slots respectively. Concluding the Sunday nights is "Family Guy" at 9.30 P.M. slot time.
MONDAY
TUESDAY
WEDNESDAY
THURSDAY
7:30-8 P.M. – "Thursday Night Football Pregame Show"
8 P.M. – NFL Football
FRIDAY
8-10 P.M. – "WWE'S Smackdown Live"
SATURDAY
7-10:30 P.M. – "Fox Sports Saturday: Fox College Football"
SUNDAY