Nikki Bella Changes Decision About Having Kids While Dating Artem Chigvintsev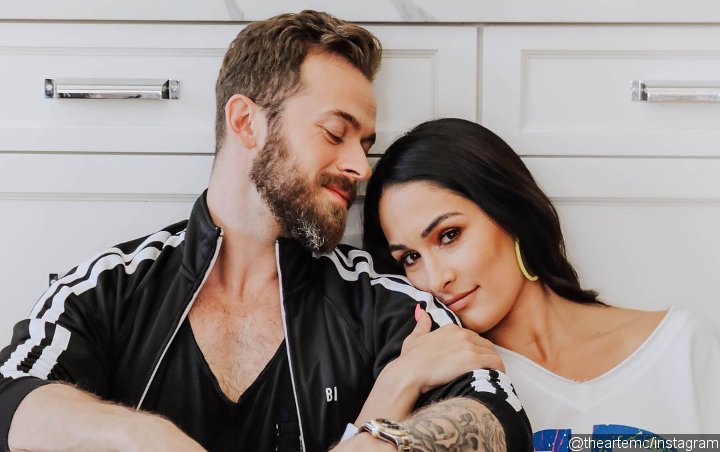 Saying that her life isn't at the period when she wants kids, the 'Total Bellas' star says that looking at her sister Brie Bella, who is a mother of one, makes her 'exhausted.'
AceShowbiz –
Nikki Bella has once again opened up about her personal life amid rumors surrounding her relationship with Artem Chigvintsev. As she has found a new man following her split from John Cena, her fans are curious if she wants to have kids.
"I am totally obsessed with my career. I love it. It's my passion. I get to talk to you all every week…that is a little reason why I don't want kids," the former WWE star said in a new episode of "The Bellas Podcast". "I don't have time for it. I look at my sister (Brie Bella) and my sister is the best form of birth control ever made. I look at her and I get exhausted and I'm like, 'How can I have a kid right now in my life?' "
While she doesn't completely rule out motherhood, Nikki said she's currently at the time when she doesn't want to have kids. She explained, "I'm just in a different place in my life. I'm in a different place than I was a year ago than I was three years ago, five years ago…One day I do want to be a mom. But that's just not right now, my ovaries and I are just not craving it."
"I'm on this journey of life too, just like everyone else. Your decisions happen to change and timing is off or you think you really want something and you really don't. And right now I just don't want it in my life and that's okay," she stressed.
Nikki also set things straight about report that she's shacking up with with Artem. "And while we are at it, I'd like to clear up another rumor," the 35-year-old TV personality addressed it. "Artem and I do not live together. He has his own house, I have my own house, and I'm seeing these headlines, but we do not live together."
Nikki recently insisted Artem's not officially her boyfriend yet, though they are dating. "We're dating, but then everywhere it says like, 'Nikki Bella and boyfriend Artem,' " she said on the podcast in April. "And I'm like, boyfriend? Like, why are there labels? Why are they doing that? And I feel like for women in my situation who date and have fun when we want to get our Carrie and Samantha on and showcase it on our platforms, people automatically assume that we're official."
As for having kids, Nikki previously hinted on "Total Bellas" that she's eager to star a family with then-boyfriend John. In fact, one of the reasons they called it quits was because the 42-year-old wrestler wasn't keen on having kids.