Michelle Williams and Chad Johnson Spotted Looking Cozy at Kentucky Derby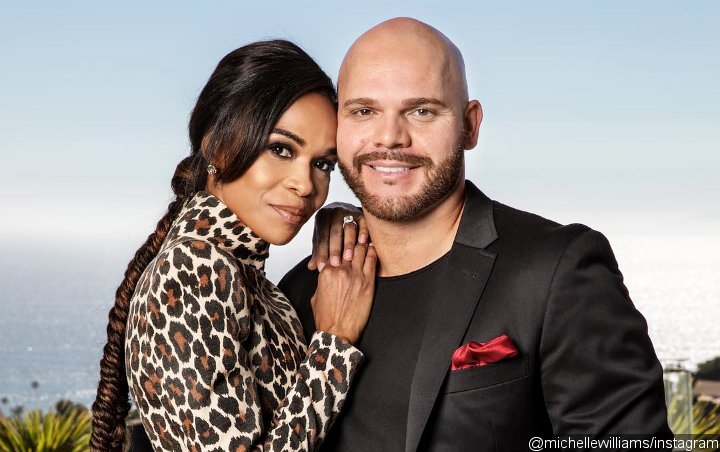 In a video that singer Amerie shares on Instagram Stories, the former Destiny's Child member and the pastor can be seen having an enjoyable talk with Chris Tucker.
AceShowbiz –
Is love in the air once again for Michelle Williams (II) and Chad Johnson? The exes sparked rumors that they rekindled their romance after they were spotted attending the Kentucky Derby over the weekend together and looked very much in love.
Singer Amerie, who also attended the event, posted footage of the former Destiny's Child member and the pastor on Instagram Stories. In the black-and-white video, they were seen chatting with Chris Tucker. The two appeared to have a good time together as both of them were seen laughing and smiling while sitting next to each other.
It's unclear whether they decide to reconcile or stay as friends, though many fans assume that Michelle and Chad are dating again now.
Michelle met Chad for the first time in March 2017 at a spiritual retreat he was leading. They started dating after that, and announced their engagement in April last year. Nine months after getting engaged, the gospel singer revealed that they had parted ways in a Instagram Stories post which was shared in December last year.
"I still remain fearless," Michelle wrote at the time. "I guess I still remain single. Things didn't work out. The healing that needs to take place is a must! I don't wanna destroy another relationship. Blessings to him, his family and ministry."
Prior to this, Michelle alluded that her battle with depression was the cause of their broken engagement. "I thought I was over depression. I thought, 'I'm good! I've got love, I'm working out,' but I was so angry. The rage built up in me. I did not attempt suicide, but I was questioning (life)," the "Survivor" singer said. "I would've understood (if he left). He's been praying for a wife. He didn't pray for a depressed wife."