Lil Pump Detained After Flipping Danish Cops Bird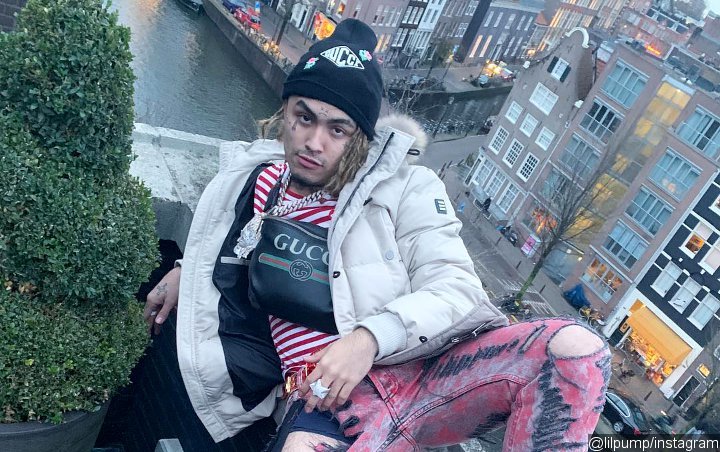 It's reported that the 18-year-old rapper and his entourage were detained in Copenhagen as one of them was seen 'holding something illegal.'
AceShowbiz –
Lil Pump got into a trouble in Denmark. The "Gucci Gang" rapper and his crew were allegedly detained in Copenhagen after taunting local police officers on Tuesday, December 4, according to TMZ.
Details of the incidents have yet to be revealed. However, the site reports that the 18-year-old rapper and his entourage were detained as one of them was seen "holding something illegal."
During the incident, Pump decided to take out his phone and live-stream the process on Instagram Live. He then gave a cop a middle finger behind his back, though they later caught him red-handed while he was doing his antics. Him taunting the cops only led to him being detained for much longer.
#LilPump & #DestoDubb get arrested overseas. 😱 What do y'all think happened? 👀👇🏾 #MyMixtapezpic.twitter.com/eD6wDa3mbt

— My Mixtapez (@mymixtapez) December 4, 2018
In addition, the arrest also cost him a gig as he was scheduled for a concert in Finland. It's revealed that Live Nation's website states the show had been canceled due to "unexpected events."
A source shared that Pump has not been formally charged with a crime, adding that the rapper is expected to be released within the next 24 hours.
It's not the first time Pump gets himself in a legal trouble. This year alone, he was arrested for allegedly firing a gun inside his San Fernando Valley home in February. He was later arrested in Miami only six months later for driving without a valid license. Addressing the arrest, Pump revealed on social media that he would spend time behind bars for violating his probation.