Is Olivia Culpo Calling Out Danny Amendola With Sexy 'Snakes' Pic Amid Cheating Accusations?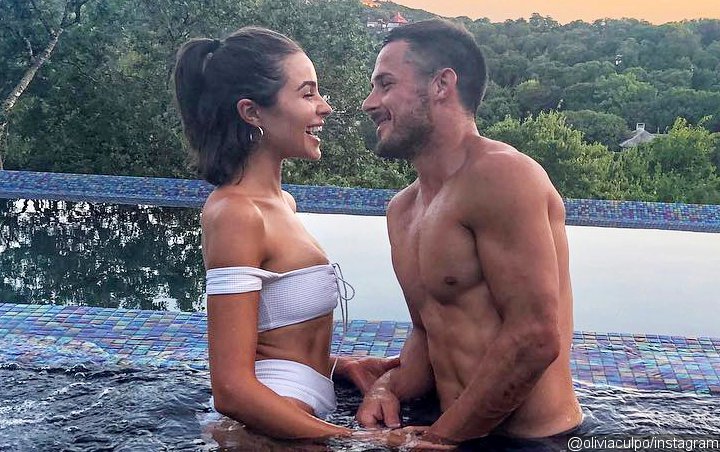 The 'I Feel Pretty' star hints at the end of her romance with the NFL player with her sexy Instagram snap which she captions, 'To a new day and new beginnings.'
AceShowbiz –
Is Olivia Culpo calling it quits on her relationship with Danny Amendola after pictures of his beach date with another woman surfaced online? The 26-year-old model/actress posted a cryptic message on Instagram, a few days after her boyfriend was spotted cozying up to CBS sports journalist Bianca Peters.
The winner of Miss Universe 2012 pageant, who has been in Australia for a Sports Illustrated photo shoot, took to her Instagram page on Monday, October 29 to share a sneak peek of her sexy photo shoot for the magazine. The brunette beauty rocked a bikini and posed with a real snake on the beach.
');(playerPro=window.playerPro||[]).push(i);})();
At first, it appears that Olivia shared the photo simply to tease fans about her upcoming spread on SI. "Shooting for @si_swimsuit!! Ive dreamed of this since I was a little girl and today could not have felt more surreal. I still feel like I'm dreaming. Here's a sneak peek…..," she wrote in the caption.
But she seemingly called out her cheating boyfriend as she added in the caption, "I dedicate this to all the snakes." She also hinted at the end of her romance with the 32-year-old hunk as she wrote, "To a new day and new beginnings."
Danny was pictured getting touchy-feely with a mystery woman, who is later identified as Bianca Peters, on Saturday, October 27 while hitting the beach in Miami. He was pictured stroking her hair as she was lying on a sun lounger and he was sitting across her. They also frolicked in the water, during which his female companion was seen putting her hand on his shoulder.
Olivia reportedly felt "blindsided" after seeing the pictures. A source told E! News, "Olivia is very disappointed and shocked about the photos that came out with Danny getting cozy with another girl." The wide receiver for Miami Dolphins tried to convince Olivia that "Bianca is a longtime friend and they were just catching up" and that "nothing is going on between them," but Olivia "is not totally buying it."
The source went on noting that the "status of their relationship is up in the air." Olivia's friends are not happy with Danny's actions too and "everyone around her has urged her to cut ties with him" as "her friends think that it's best for her to move on," according to the source.