Hugh Grant Regrets Not Getting Married Sooner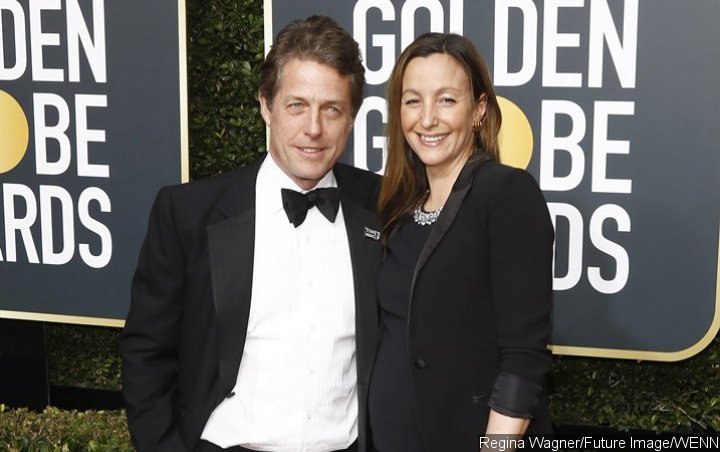 Gushing about his 'surprisingly lovely' married life, the 'Four Weddings and a Funeral' actor says, 'I should have done it before.'
AceShowbiz –
British actor Hugh Grant regrets not tying the knot sooner with his new wife Anna Eberstein.

The Four Weddings and a Funeral star dated the Swedish television producer, the mother of three of his children, for six years before exchanging vows in a low-key ceremony in London last month.

Hugh admits life as a married man is "surprisingly lovely", after spending years as a famous bachelor.

As the subject was broached on breakfast show Today on Wednesday, June 27, the 57-year-old joked, "You don't think I'm too young?," before smiling, "It's really nice, I can't pretend it isn't. I should have done it before, but I'm just lucky… I've got a great wife; I love her."

He later quipped, "I've done a month, not bad!"

The couple marked its first milestone as husband and wife on Monday, June 25, and although Anna has previously joined Hugh on the red carpet for a few events, he claims she prefers to stay out of the limelight.

"You'll never meet her, she's extremely private (but) I'm mad about her and it's perfect," he gushed.

In addition to the couple's three little ones, Hugh also shares a son and daughter with his ex-girlfriend Tinglan Hong, with the kids aged six and under.

Joking about his big family, he laughed about having "hundreds of babies", adding, "A baby a week!"

But Hugh has no plans to give his brood another sibling, and hints at undergoing a vasectomy.

Asked if he can see more children in his future, he declared, "Absolutely not, I'm taking myself to the vet's to be spayed!"

Prior to settling down and starting a family, Hugh famously dated British actress Elizabeth Hurley from 1987 to 2000.