Hilaria Baldwin Says She's the Boss at Home, Not Alec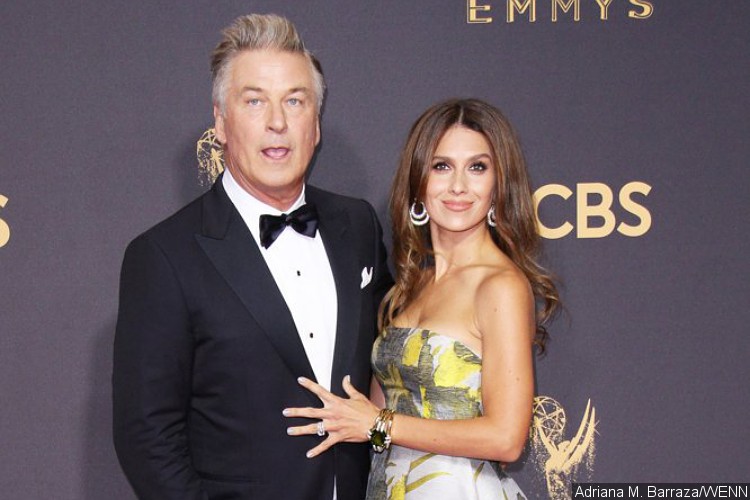 The yoga instructor reveals her actor husband Alec lets her be the alpha parent in the house, 'and it works well.'
AceShowbiz –
Hilaria Baldwin has praised husband Alec Baldwin for letting her be "the boss" at home. The 34-year-old, who is pregnant with the couple's fourth child together, told Hola! USA in a new interview that she is in charge, not her Golden Globe award-winning husband.
"I am the boss at home and everybody knows that. They call me that," she said of children Carmen, four, Rafael, two, and 19-month-old son Leonardo. "You ask them, 'Who is the boss' and they'll say 'Mommy is the boss.' "
"Alec lets me be the alpha parent, which is definitely our personalities and it works well," Hilaria said of her "30 Rock" star husband. "That doesn't mean that we don't talk about things and I ask his advice and stuff like that. I'm just very clear about how I want things to be done."
The couple, who is expecting a baby boy later this month, recently revealed they work hard to keep their relationship fresh. "Most nights, we have date night, which could mean we're doing a puzzle," Hilaria said. "On Valentine's Day, we ordered takeout."
She added, "I'm the kind of person where I could get so wrapped up in my kids and I could lose my relationship a little bit and just assume, 'Don't you love doing this too? Isn't this so much fun?' "
Alec is also dad to 22-year-old daughter Ireland Baldwin from his first marriage to Kim Basinger. He and Hilaria wed in 2012 after meeting at New York restaurant Pure Food and Wine in 2011, when Alec walked up to her and handed her his business card.
The couple tied the knot at St. Patrick's Old Cathedral in New York in front of guests including Baldwin's brothers Stephen Baldwin and Billy Baldwin, his "30 Rock" co-star Tina Fey and director Woody Allen.