Harry Styles Donates Gucci Boots to LGBT and Mental Health Charity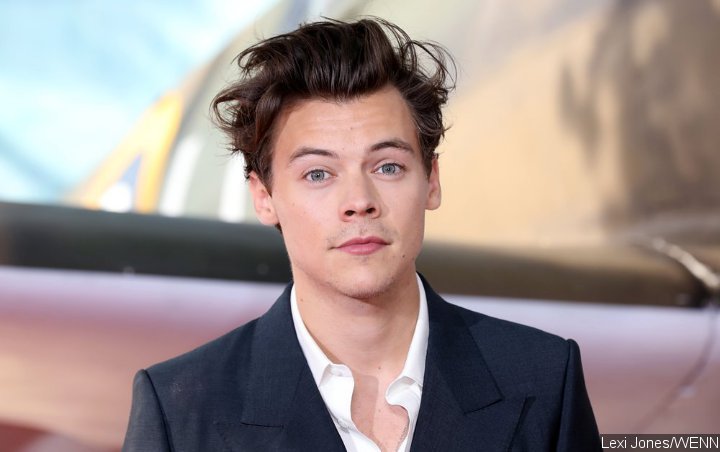 The rainbow boots were auctioned off at a charity raffle in London in honor of Pride Month and the London Pride parade.
AceShowbiz –
Harry Styles has donated a pair of Gucci boots to a lesbian, gay, bisexual, and transgender (LGBTQ) and mental health charity.

The 24-year-old is a firm supporter of the gay community, and has featured Pride rainbow flags onstage during his recent tour, including one that read: "Make America Gay Again".
At a concert in Stockholm, Sweden, last year (17), Harry told the crowd: "If you are black, if you are white, if you are gay, if you are straight, if you are transgender – whoever you are, whoever you want to be, I support you."

The former One Direction singer donated his own personal pair of Gucci rainbow boots to the LGBTQ and mental health charity London Friend, which were auctioned off at a charity raffle in London in honour of Pride month, and the London Pride parade, which also took place on Saturday.

Harry recently sparked rumours about his sexuality when he released a track titled Medicine.
Fans were quick to speculate the lyrics were about the singer coming out as bisexual, with Harry singing: "The boys and girls are here / I mess around with him / And I'm okay with it".

One follower on Twitter praised the star for seemingly alluding to his bisexuality in the track, and said: "it made me feel good about myself. Hearing your idol sing about your people means more than you can imagine."
While the singer has never confirmed his sexuality, he has always ambigiously addressed the topic when quizzed in interviews.

"I don't feel like it's something I've ever felt like I have to explain about myself," he told British newspaper The Sun last year.