Eva Longoria Shares Her Baby Gifts Including One From Khloe Kardashian
, who is pregnant with her first baby boy with husband Jose "Pepe" Antonio Baston, showed off her baby gifts, one of which was from her pal and reality TV star . As an expecting woman herself, Khloe knows what a pregnant mom needs the most.
The 42-year-old "" actress took to Instagram Stories on Wednesday, March 14 to share that the younger Kardashian sister sent her a thoughtful gift, a pair of her Good American maternity jeans. "I was just looking at these today because of Khloe and Good American has maternity jeans!" she said in the video.
"I have been searching the world for maternity jeans, you guys," the actress continued. "I can't ever bring myself to wear jeans right now because it just feels like crazy time… for it to be around my stomach."
"But then I saw Khloe was doing them and I thought oh man I want some of those! Look at this band! Yay! Thank you, Khloe," she excitedly exclaimed.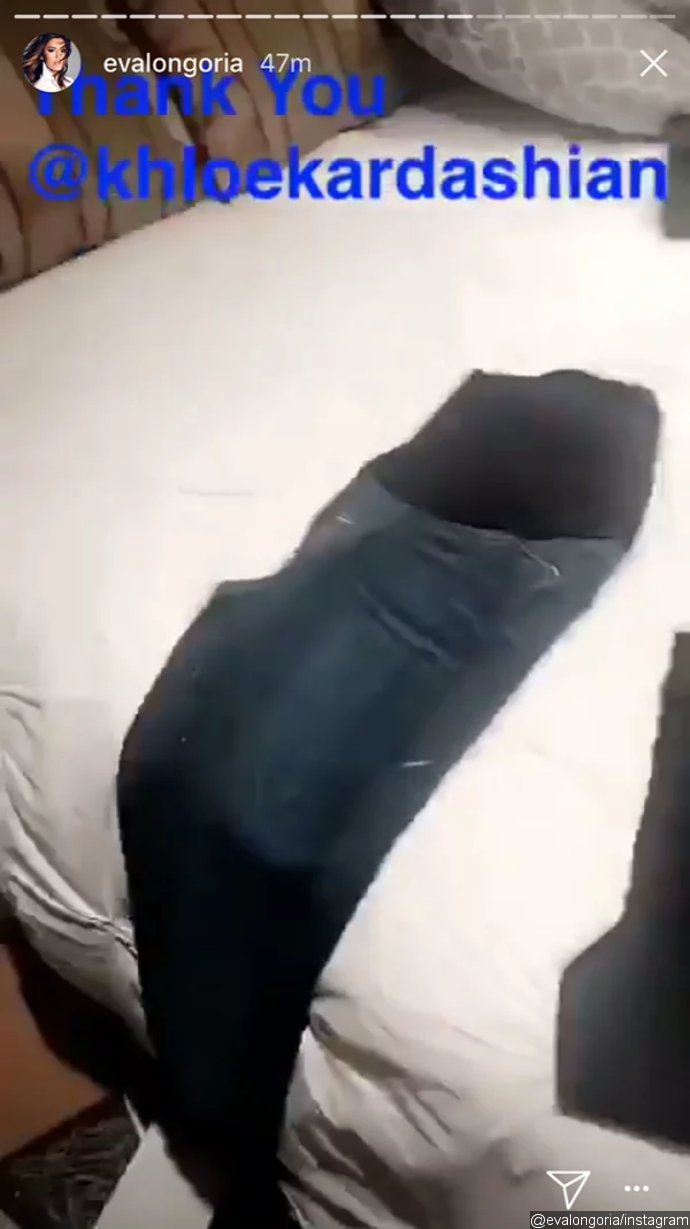 The maternity jeans is one of the "" star's new maternity line of her brand Good American. Khloe shared several photos on her Instagram account to promote the new collection and even went in one of the snaps.
"I want women to feel sexy, empowered and bada** in these jeans. Good American in also a 'baby' of mine, so celebrating both my pregnancy and the expansion of our business has been very special," Khloe, who is expecting her first child with boyfriend , said of the new collection.
Meanwhile, Khloe's maternity jeans was not the only Eva received as baby gifts. The "" alum also shared that she got a Sleepea, which helps parents swaddle babies. "Look at this guys, it's a little contraption. But it's pink, maybe they don't know I'm having a boy," she said. "Well, he can wear pink. Real men wear pink!"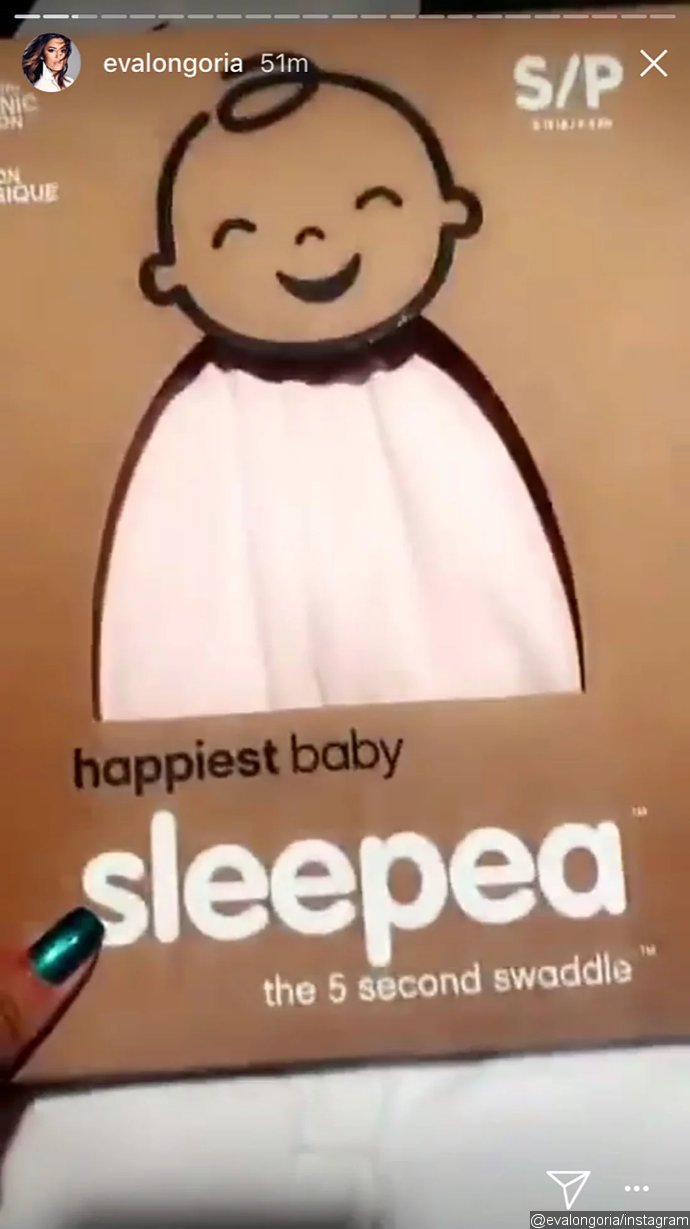 She also received a necklace, taupe nail polish and a black picture frame from her friend Kendra Scott. A photo of her friends and were also featured in one of her videos.