'Edge of Seventeen' TV Series Is in the Works on YouTube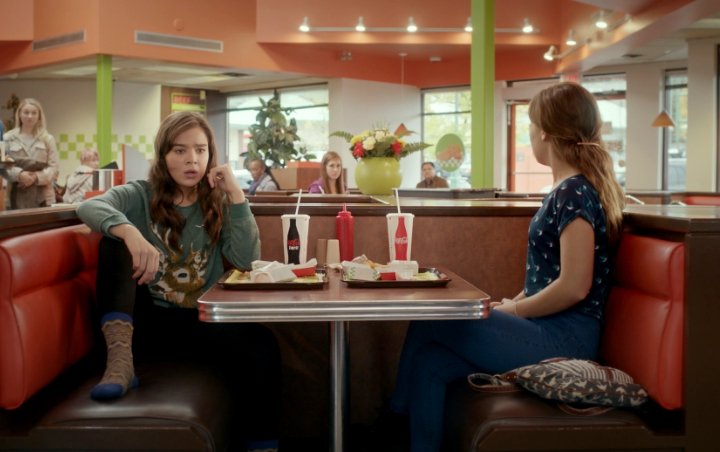 The new take on the Hailee Steinfeld-starring movie is described as a witty coming-of-age series that will be done in the movie's overall tone and energy.
AceShowbiz –
More of "The Edge of Seventeen" is coming. Deadline reports that YouTube has ordered a pilot for a TV series based on the 2016 critically-acclaimed movie starring Hailee Steinfeld.
According to the site, the pilot of the planned a half-hour comedy pilot from STXtv will be written and directed by Annabel Oakes ("Transparent", "Atypical"). Oakes is also tapped to serve as executive producer alongside the movie's writer-director, Kelly Fremon Craig.
');(playerPro=window.playerPro||[]).push(i);})();
Craig shares his excitement for the project, praising Oakes in a new statement. "Annabel is an extraordinary writer with a voice like nobody else's. She's created a new set of characters so full of truth, humor, and specificity, I've fallen completely in love with them." He continues, "For all of the reasons she makes an exceptional writer, she will make an exceptional director. I couldn't be more thrilled to support her talent and help her bring this to life."
"Annabel took inspiration from 'The Edge of Seventeen' and wrote an incredible script that is wholly her own, so when Kelly came to us about Annabel directing the pilot it just made sense," adds Dustin Davis, the Head of Comedy of YouTube Originals. "YouTube is a platform made for new creators and voices, so it's always been a natural direction for us to champion new voices in our scripted programming. We're excited to have Annabel execute her vision from start to finish."
Meanwhile, Jada Miranda, EVP and Head of Scripted TV at STX Entertainment says, "Annabel has written a hilarious and whip smart pilot for 'The Edge of Seventeen', so having her also direct and translate her words from the page to the screen felt like the natural next step. Annabel is a tremendous talent, and along with Kelly, has created a wildly entertaining coming-of-age story that honors the spirit of STXfilms' original film, while giving audiences a fresh take on the funny, challenging and completely messy life of a modern teenage girl."
The new take on "The Edge of Seventeen" is described as a witty coming-of-age series. In the spirit of the original flick, it will "subvert standard teen show tropes while following a high-school student and her best friend as they navigate the relationships, feelings, and realities of being a teenage girl."
The upcoming series is not either the movie's straight remake or sequel. Featuring new characters, it will follow new stories, though it will be done in the movie's overall tone and energy.
Premiering on November 18, 2016, the coming-of-age movie follows Nadine Franklin (Steinfeld), a high school junior in the suburbs of Portland. She confides to her school teacher Mr. Bruner (Woody Harrelson) that she plans to commit suicide. Critics applauded Steinfeld's performance in the flick, which grossed over $18 million.