David Copperfield Found Not Liable for Audience Member's Injuries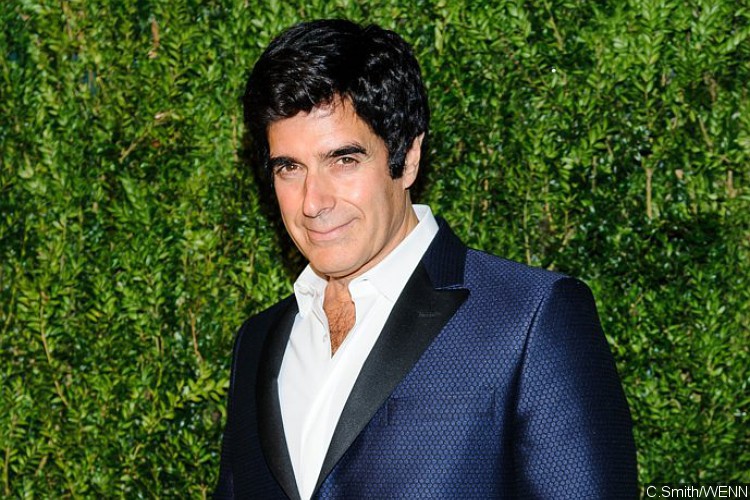 A jury in Nevada declared the magician is negligent but not financially liable for injuries suffered by the audience member for participating in the magic trick.
AceShowbiz –
American magician David Copperfield has been found to be negligent but not financially liable for injuries an audience member suffered during one of his tricks.
A jury in Nevada ruled on Tuesday, May 29 that Gavin Cox, a British tourist who attended a Copperfield show in Las Vegas in 2013, caused his own injuries after being chosen to participate in a disappearing illusion.
Cox filed a negligence lawsuit after falling over in a backstage corridor. He claimed he suffered brain and other injuries.
According to the BBC, the court ruling means he cannot obtain financial damages from the magician.
Last month, Copperfield, who is magic's highest earning star, was forced to reveal the secrets of his 'Lucky#13' trick, in which 13 random audience members disappear from the stage and reappear at the back of the venue.
It was disclosed that participants are rushed through passages that lead them around the MGM Grand Las Vegas resort – leaving the building before arriving at the back of the theatre.
Cox, 58, fell while being ushered through a passage by stagehands and was taken to hospital with a dislocated shoulder. He claimed doctors later diagnosed him with a brain lesion and alleged his fall was caused by loose construction debris in the corridors used. Copperfield denied the passage was full of debris, saying he walked the same path before attempting the trick and it was clear of obstacles.
The Brit claimed his injuries cost him $400,000 (£302,000) in medical bills – money he sought to recoup via the lawsuit.
Executives at the MGM Grand and the suave conjurer's company, Backstage Disappearing Inc., were also found negligent but not liable, meaning that like Copperfield, they do not face having to pay out damages.