Daughter Hails Michael Schumacher Best Dad in Sweet 50th Birthday Tribute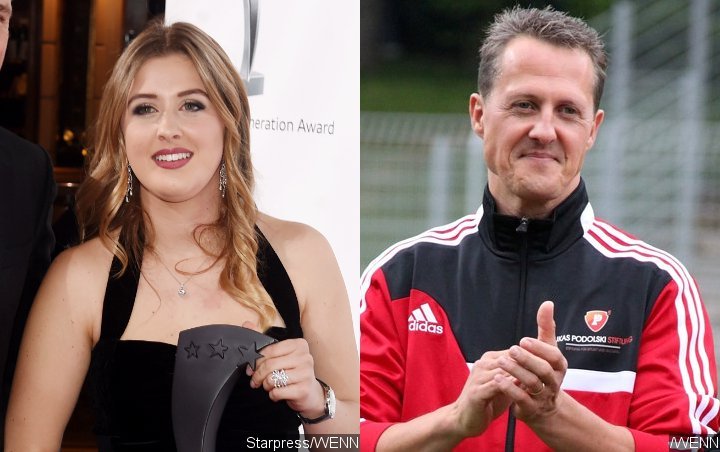 Gina-Maria pays tribute to her seven-time F1 champion father just hours after her family released a statement that informed fans about his condition five years after his serious skiing accident.
AceShowbiz –
Michael Schumacher's eldest daughter, Gina-Maria, has made a loving tribute to her seven-time F1 champion father. The 21-year-old posted the heartfelt tribute on her Instagram account on Thursday, January 3, in celebration of his 50th birthday.
Along with three different photos of the retired F1 driver, Gina wrote in the caption, "Happy Birthday to the best dad." It was quick to encourage others to send along their well wishes as one in particular wrote, "Happy Birthday Sending best wishes to the whole family. A true legend. Always a Champion."
Another follower joined in, "Hi Gina, just wanted to write to you and wish you and the family well. I only know your father as a competitor and a legend, but everyone who knows him closely speaks of him in the highest regard. Happy birthday to him, best wishes, and a happy new year from Britain."
Gina's tribute was posted hours after her family offered an update on Michael's condition. Written in German and English, the statement posted on his official Facebook page read, "You can be sure that he is in the very best of hands and that we are doing everything humanly possible to help him. Please understand if we are following Michael's wishes and keeping such a sensitive subject as health, as it has always been, in privacy."
Michael's family also made use of the race car driver's milestone celebration to release The Official Michael Schumacher App. "As a gift to him, you and us, Keep Fighting Foundation has created a virtual museum," their statement read. "The Official Michael Schumacher App will be released tomorrow, so that we can review all together Michael's successes. The app is another milestone in our effort to do justice to him and you, his fans, by celebrating his accomplishments."
It continues, "Michael can be proud of what he has achieved, and so are we! That's why we remember his successes with the Michael Schumacher Private Collection exhibition in Cologne, by publishing memories in social media and by continuing his charitable work through the Keep Fighting Foundation. We want to remember and celebrate his victories, his records and his jubilation."
Michael is turning 50 years old on January 3. The milestone came five years after the F1 driver suffered serious head injuries while skiing in the French Alps. After waking up from a medically induced coma in June 2014, he was released from the hospital in Grenoble.