Chloe Bennet Predicts Logan Paul Will Crash and Burn Prior to Suicide Forest Controversy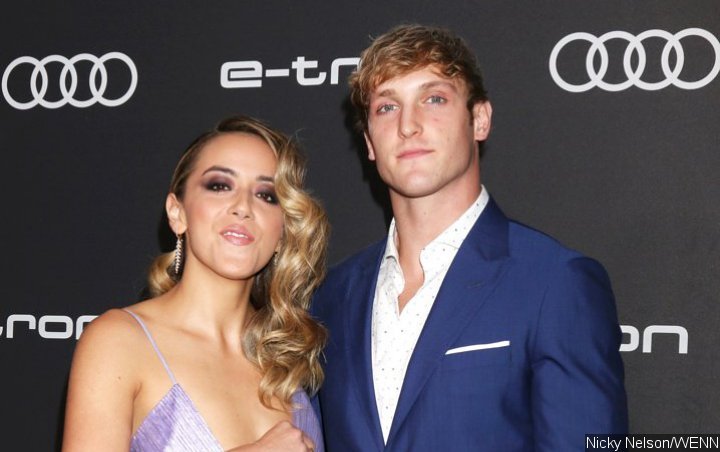 The former YouTube sensation reveals in an interview the 'Agents of S.H.I.E.L.D.' actress warned him a week before he flew to Tokyo, Japan that his bad behavior would catch up to him one day.
AceShowbiz –
Chloe Bennet's untimely prediction about Logan Paul has been right all along. In a recent interview piece about him, Logan brought to light the fact that his former girlfriend had warned him of his looming downfall even before he got caught up in controversy for uploading his suicide forest video.
According to the 23-year-old vlogger, the "Marvel's Agents of S.H.I.E.L.D." actress told him that he will crash and burn when they fought a week prior his Japan trip. Recalling what she said to him, he dished, "She's like, 'Yo, this behavior is going to bite you in the ass. I don't know how, I don't know when, but you're going to crash and burn.' "
');(playerPro=window.playerPro||[]).push(i);})();
As for what caused the fight in the first place, Logan told The Hollywood Reporter, "She wanted to stay in one hotel, I wanted to stay in a different hotel." The former YouTuber further reasoned that he "just wanted my space." Because of the conflict, Chloe decided not to join Logan and his friends on the trip to Tokyo for New Year's Eve.
Chloe's prediction came true on New Year's Eve 2017. After recording his visit to Aokigahara Forest, famous as "Japanese Suicide Forest" at the base of Mount Fuji, Logan shared the video on YouTube. The vlog was quick to generate public cry of outrage because of a scene wherein he joked around after he and his entourage came across a dead body hanging on a tree.
Looking back at the time he found the suicide victim, Logan accepted he was at fault for pushing through with the filming. "I should have felt empathy," he admitted. "I should have been like, 'Hey, this is wrong. Let's not do what we're doing.' " As the backlash grew bigger, he realized that he "really f**ked up, to a degree that this may be the only thing people remember me by, and that is my worst nightmare."
Logan came out with a formal apology on New Year's day 2018. In the statement, he explained, "For the first time in my life I'm regretful to say I handled that power incorrectly." Still, the damage has been done. His upcoming movie, "Valley Girl", got pushed back, a release to "The Thinning" sequel was scrapped, and he got removed from Google's preferred partner program among others.
Chloe and Logan first met on the set of "Valley Girl". They were linked romantically for quite a while before she went public with their romance in July 2018. At the time, she praised Logan for being "creative, kind, funny, vibrantly curious about life, weird as f**k in all the best ways". In mid-October, however, it was reported that the two had gone separate ways.