Cardi B Shows Extremely Swollen Feet Caused by Plastic Surgery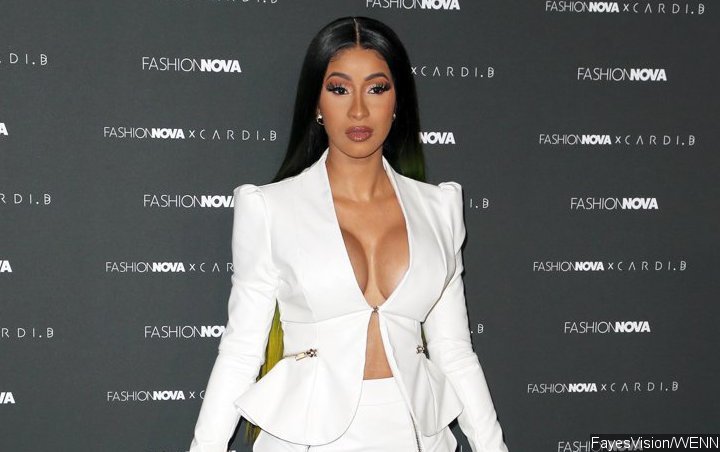 The 'Bodak Yellow' hitmaker shares the picture with her social media followers to shut down haters who accuse her of using the surgery as a ploy to sell more tickets.
AceShowbiz –
Cardi B continues receiving criticism for canceling shows due to plastic surgery complications, and she has had enough of it. As more people accuse the 26-year-old female emcee of using the surgery as a ploy to sell more tickets, she has now shared a photo proof to stress that she doesn't lie about the side effect of her surgery.
In a since-deleted Twitter post, Cardi attached a picture that showed her feet and ankles severely swollen. "Look how swollen my feet get every time I take flights my stomach gets even more puffy," she wrote in the caption. "Reasons why my doctor told me to chill on shows cause my feet and stomach burn when I get puffed up NOT due to ticket sales. Stop fakin s**t f**k outta here."
The "Bodak Yellow" hitmaker later added in another tweet, "All of the shows I canceled were sold out they even put it on the news on the El Paso news. I even show ya how swollen my feet got when I get off a plane so imagine how my stomach and my back get and the pain I feel due to surgery. Stop lying on me!"
Cardi went under the knife to have both breast surgery and liposuction following the birth of her daughter Kulture. During a recent Instagram Live, she defended her decision to get plastic surgery, stressing that she didn't have time to work out.
"I do whatever the f**k I want to do with my body. I don't have the time of the day like you do," the mother of one said. "My job as an entertainer is a 24-hour job, bro (sic). So no, I don't have time to work out. I wanted specific things that I know that no matter how much I work out won't get fixed."