Captain America and Thor's New Weapons in 'Avengers: Infinity War' Revealed
Steve Rogers a.k.a. Captain America () abandoned his iconic circular flag shield in "" and () lost his mighty hammer Mjolnir in "", but they will need weapons to battle Thanos in "". They, indeed, won't fight the villain with empty hands as they get new weapons in the movie.
Ahead of the film release, Hasbro's Marvel Legends action figures for the movie have been released, showing Cap's brand new shield. The black-and-white shield has a design which sports a very Wakandan visual style and is likely made of vibranium, the rare substance that was used to construct Cap's original shield.
Cap and his team were invited by Black Panther () to take shelter in Wakanda after the fallout from Civil War. Wakanda is a major source of vibranium. As seen in trailers for "Avengers: Infinity War", Black Panther is seen telling someone unseen, "Get this man a shield," while pointing to a bearded Steve Rogers. It's believed that he gives the order to his sister Shuri, the princess of Wakanda who designs new technology for the country.
Letitia Wright who plays the character has confirmed her appearance in the upcoming "Avengers" movie. "It was surreal to just see certain characters that I'd been watching as an audience member for years and then be opposite them," she said of filming the superhero team-up movie. "I can't say who but it was amazing."
Check out these new Marvel Legends!#Avengers #InfinityWar 🚨

Reddit: https://t.co/FkpexqXs09 pic.twitter.com/nmKv6dUEsP

— Marvelous Realm (@MarvelousRealm) February 1, 2018
Meanwhile, Thor's new weapon is revealed via its Funko Pop. The toy shows Thor holding what looks like an axe. In the comics, 2013's "Thor: God of Thunder", a young Thor has a battle axe dubbed Jarnbjorn before he takes up Mjolnir.
Hemsworth previously teased Thor's new weapon as saying, "You'll have to see, I can't give that away. But there is something pretty exciting coming. I think the fans will know and love and be excited for it."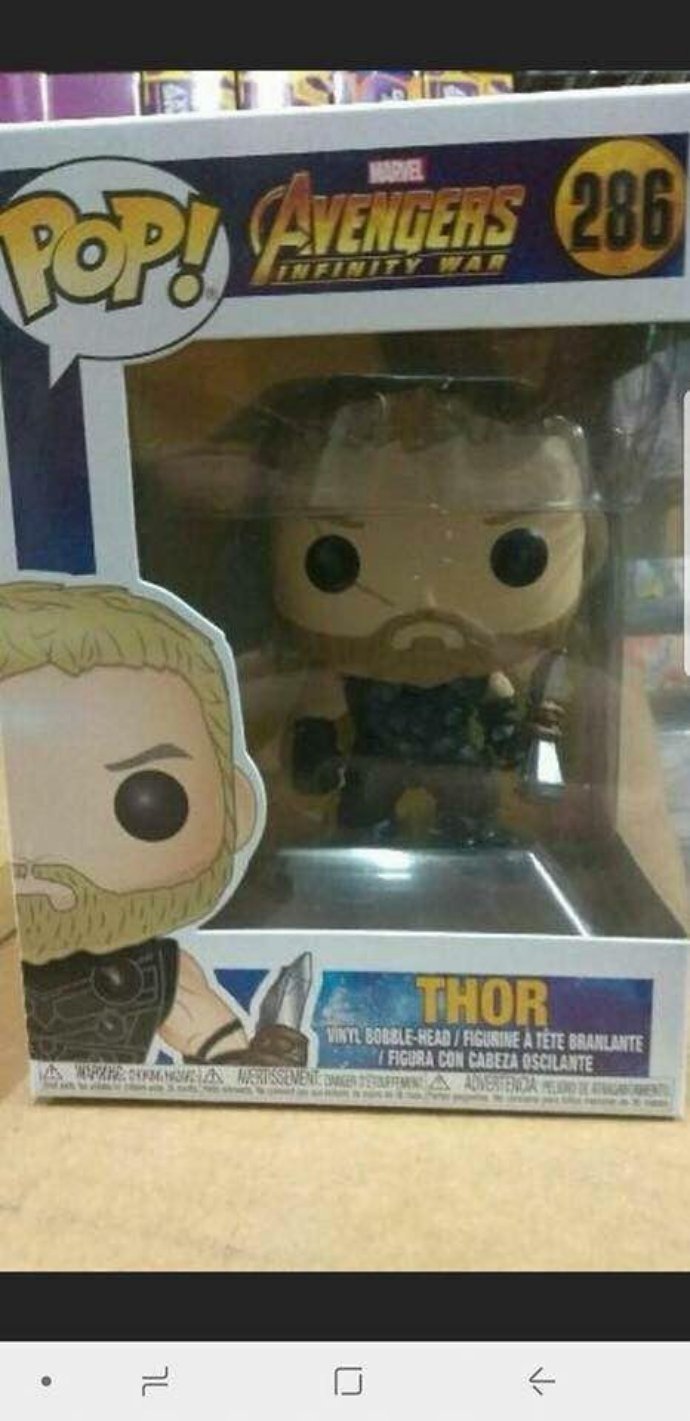 In "Avengers: Infinity War", Captain America, Thor, Iron Man (), Black Widow (), Hulk (), Hawkeye (), Scarlet Witch (), Vision (), (), Falcon (), Winter Soldier () and Spider-Man () will return, joined by () and the .
portrays the big bad Thanos. The third "Avengers" movie is due out May 4 in the United States.