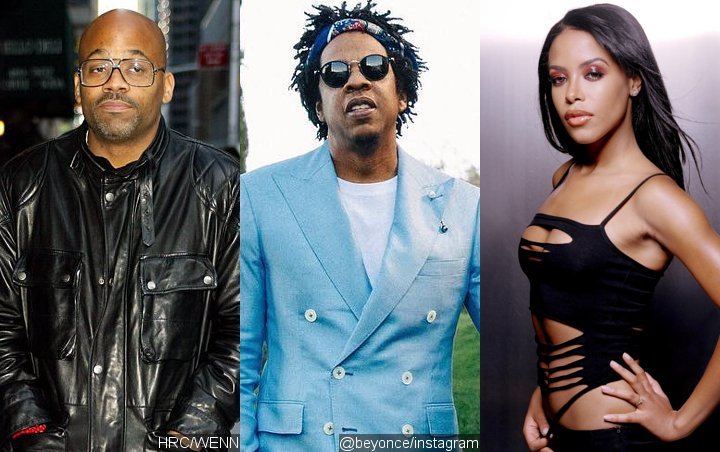 In a video titled 'A Real Man Can Apologize', the co-founder of Roc-a-Fella Records claims he misses his friendship with the '99 Problems' hitmaker, adding that he wasn't himself for a second.
AceShowbiz –
Damon Dash is apologising to former record label partner Jay-Z for attacking him over his decision to work with R. Kelly on joint 2002 album "The Best of Both Worlds".
Last month (January 2019), the hip hop mogul revealed he was stunned when the "99 Problems" hitmaker agreed to collaborate with the R&B singer, despite allegations of sexual abuse and claims he married Aaliyah when she was just 15.
Dash, who dated Aaliyah after the Kelly drama, revealed his late ex couldn't bring herself to talk about her reported former husband, but the rap mogul understood he was "a very bad man".
Lashing out at Jay-Z, Damon revealed the rapper's decision to collaborate with R. Kelly led to the demise of their label, Roc-a-Fella Records, because he couldn't understand why he would work with the controversial R&B star.
Jay-Z didn't respond to his former business pal's comments, and now Damon is apologising, insisting he is looking to move past the drama.
"I'm minding my business. I have no beef with anybody. I'm looking past it," he says in a video, titled "A Real Man Can Apologize". "So JAY-Z, if I've offended you, I apologize… Just 'cause you don't have the same morals and principles, it's cool. I'm not angry no more."
"I did what I had to do. I was a little aggravated about Aaliyah, so (you) just caught the brunt end of it. It was therapy."
"Jay, you know, the friendship we had was cool, man," he adds. "I just miss it. But whatever he doing, he doing. But I'm cool with it, bro. I'm sorry man, I wasn't myself for a second. Aaliyah had me f**ked up."
Aaliyah died in a plane crash the year before Jay-Z and R.Kelly's album was released.
The singer has always courted controversy and he is currently under investigation following claims of sexual abuse and masterminding a sex cult that recently featured in a U.S. TV documentary series, titled "Surviving R. Kelly".
The "I Believe I Can Fly" singer has denied all the allegations made against him.