21 Savage Pulls a Gun During Pool Party Fight in Georgia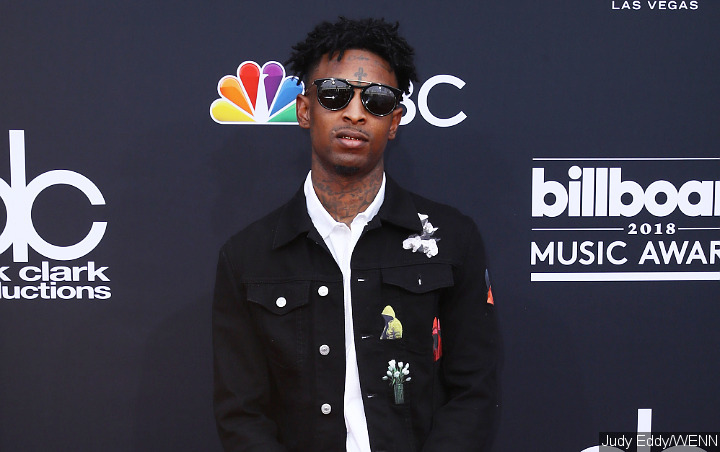 The 'Bank Account' rapper pulled his gun after a large group of people crashed a pool party he attended in Georgia.
AceShowbiz –
21 Savage pulled out a gun during a brawl at a pool party in Virginia. The 25-year-old rapper, whose real name is Shayaa Bin Abraham-Joseph, attended the annual rager in the Atlanta area called "Big Ass Pool Party" on Saturday, June 9.
Things got intense when a large group of people crashed the event through the back while Savage was partying with friends, according to TMZ. In a video obtained by the site, the intruders can be seen walking down a hill together.
');(playerPro=window.playerPro||[]).push(i);})();
Savage and other partygoers appeared uneasy upon seeing the unexpected guests. They followed the intruders and things got escalated when one of the uninvited guests said hello to a girl from Savage's circle.
Eyewitnesses say someone from the crashers pulled out a gun first when confronted, prompting Savage to arm himself and draw his own gun. He reportedly received a revolver from a friend. Thankfully, no shots were fired during the altercation, but one man from the other group was seen being pushed to the ground.
Not long after the confrontation broke out, police arrived at the party and broke up the fight. There's no word on if there were any arrests at the party.
Ironically, Savage has been voicing his support for using paintball guns instead of real firearms to solve issues between individuals. The "Bank Account" hitmaker has been a vocal advocate of the "paintballs up, guns down" slogan.
However, the inappropriate use of paintball guns is also not allowed in Georgia, where Savage is from. "We do not consider this a game and have been taking it very seriously," the Atlanta Police Department said. "There are venues suitable for playing appropriate paintball games. We will not tolerate this activity in public areas and we stand ready to make arrests when needed."